Welcome to Blisscapes Landscape Design & Nursery!
Blisscapes Landscape Design & Nursery
, located in South Dartmouth, MA, is an award-winning landscape design firm that designs, installs and consults for residential and commercial clients.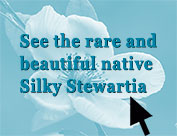 You will be inspired knowing that your outdoor living spaces can be inviting and captivating whether it be a terrace, swimming pool or foundation plantings.  You'll enjoy a landscape that is environmentally sound and offers practical theme design. The the diversity of plants and materials available from Blisscapes will allow for a broad pallet of color and texture that will be creatively applied to your outdoor space.

Along with design, construction and installation, Blisscapes operates an extensive nursery and specializes in native plants.
Specializing in:
Native Plants
Environmental Restorations
Wildlife Planting
Consulting
Design Solutions
Believable Themes
Excavation/Selective Clearing
High Level Maintenance
William R. Gil
, owner of
Blisscapes
, wished to create a site that is interesting, informational, inspirational and forever changing. Along with his landscaping expertise, Bill has been a dedicated environmentalist for all of his adult life. Long ago Bill noticed the connection between landscape design and environmental appreciation.
"It is a never-ending fascination to watch how wild birds utilize the vast array of plants and trees that are native to the northeast."
Contact
  Bill to get started on your new outdoor living space today! Call 
508-636-6535
.