About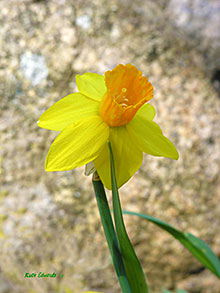 Since its conception in 1984, Blisscapes Landscape Design  & Nursery has forged ahead in using choice natives, companion plantings and embracing the four season in practical and very effective landscape designs.
Mission:
Blisscapes Landscape Design & Nursery wishes to inspire the viewer that your outdoor living space can be more inviting and captivating with landscape designs that are environmentally sound.
Philosophy:
Before any landscape is designed, practical consideration must be met. In a new construction, preservation of natural vegetation can enhance your property and greatly reduce future landscape costs. Call Bill to get started on your new outdoor living space today! Tel.: 508-636-6535
Frequent issues encountered when planning a landscape design can include:
One's front door may be a considerable distance from the main activity of the household. Careful early planning is required  to tastefully guide one's guests to your front door.
Before finished grade, proper training of drainage away from the house and underground, out of sight is typically the best solution.
Early planning is necessary to match the materials used on the outdoor staircases to those used on the walkway to create a more pleasing design.
Many homeowners are surprised to learn that invasive exotics can make up about 80% of the weeds in a landscape.
Memberships & Affiliations:
Ecological Landscape Association
Contact  Bill to get started on your new outdoor living space today! Call 508-636-6535.
Meet William R. Gil
Early lasting impressions for the designer have shaped his style of design for today.
Bill…
…seeing his first Rose-breasted Grosbeak at the age of five
…traveling with his parents by car as a fourth grader to Florida and observing the changing flora
…the reading of several key books on native flora
…watching Cardinals feeding at his aunt's birdfeeder in West Virginia
…a jaw dropping encounter as a teenager with a family of Pileated Woodpecker at Lake George, NY
…Schooling hands on valuable experience working for landscapers and nurseries.
Bill has the ability to envision and translate on paper to his clients. With hands on work ethic, Bill will stress the importance of practical considerations and that theme gardens will be believable. This will make for lasting impressions in your garden.